Portable Sewing machine are famous among household.
Also called domestic sewing machines, It is designed for one person to sew individual items while using a single stitch type. In a modern sewing machine the fabric easily glides in and out of the machine without the inconvenience of needles and thimbles and other tools commonly used in hand sewing.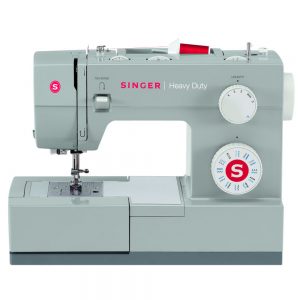 http://www.jahit.my/product-category/mesin-jahit/
Unlike the industrial machine, the portable sewing machine/ Home Sewing machine (HSM) is prized for its versatility, flexibility, and portability. Lightweight housings are important, and most portable sewing machines have casings made of plastics and polymers that are light, easy to mold, easy to clean, and resistant to chipping and cracking. The frame of the portable sewing machine is made of injection-molded aluminium, again for weight considerations. Other metals, such as copper, chrome and nickel are used to plate specific parts of the portable sewing machine.
The HSM also requires an electric motor, a variety of precision-machined metal parts including feed gears, cam mechanisms, hooks, presser feet, needles,  needle bar and the main drive shaft.
HSM required specific to the main controls of the machine, the pattern and stitch selections, and a range of other features.
There are 3 types of HSM which among the popular ones are
Overlocker machine , Lockstitch Machine (multi stitches) and embriodery machine
For inquiry feel free to whatsApp to http://www.wasap.my/0123416010
or view all sewing machine products at http://www.jahit.my
to read other posts about sewing machine, please visit
http://jahit.my/blog/category/mesin-jahit/
http://jahit.my/blog/
Get your Portable sewing machine today!
We are here in Shah Alam and Bangi
Also Available for poslaju Courier service